Today at EarthLink
Inside EarthLink

EarthLink Products & Services

Special Offer
Deal of the Day
New York City, NY
FEATURED DEAL: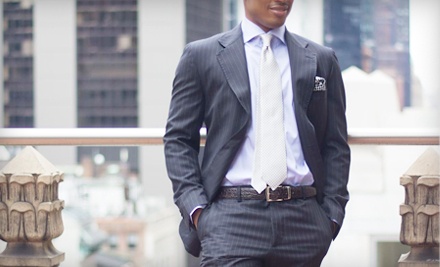 Custom-Made Italian Wool Suit or Barberis Canonico Fabric Suit at Borghesiani (64% Off)
Groupon
Save 62% ($2100 Value) - NOW $799 (Save $1301)
In the professional world, a well-tailored suit is almost as important as repeating everything your boss says with a thoughtful look on your face. Look smart with this Groupon.
TODAY'S DEALS:
Weather
New York, NY
58° F
Cloudy - Hi: 61° / Lo: 57°
Stock Quotes
Finance Tools
Travel
Add a Feature
To add an additional feature to this page, select from the pulldown and click "Add".